Notice: we are allowed to open June 8, 2020 by executive order.
Your library resources available anytime, anywhere:
---
 Public Notice:
RCL's July 28 board meeting is cancelled.  The next meeting is scheduled for August 25, 2020 at 9 a.m.
 All board meetings are open to the public and are normally held the fourth Tuesday
of the month at 9 a.m. in the conference room. 
See our Facebook page for monthly details on calendar activities.
We have reopened with restrictions by EO.  Please see the following information: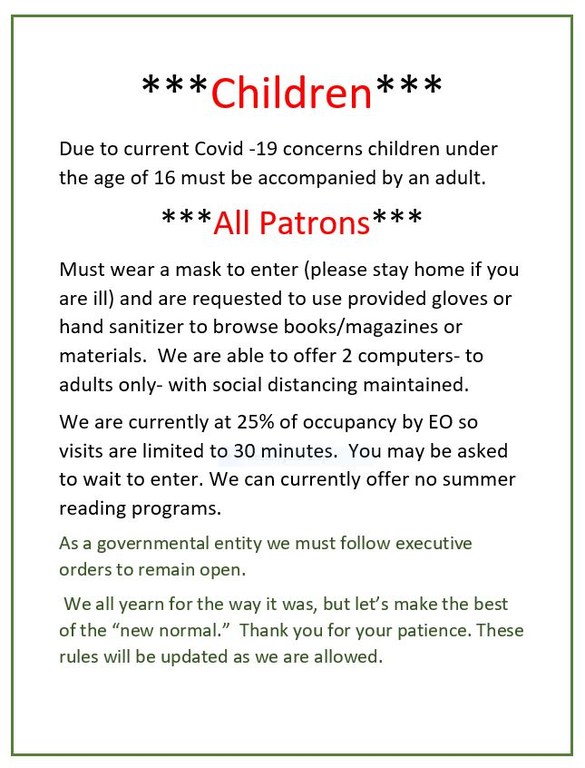 ---
Lots of exciting things happening at the library!

Reading Community Library
104 N. Main St.
Reading, MI 49274
517-283-3916
- Work and research from the office or from home, anytime
 - Book reviews, top sellers, author interviews, and news headlines
Woodlands Downloadable Library